From the Shelf
Kareem Abdul-Jabbar: Writings on the Wall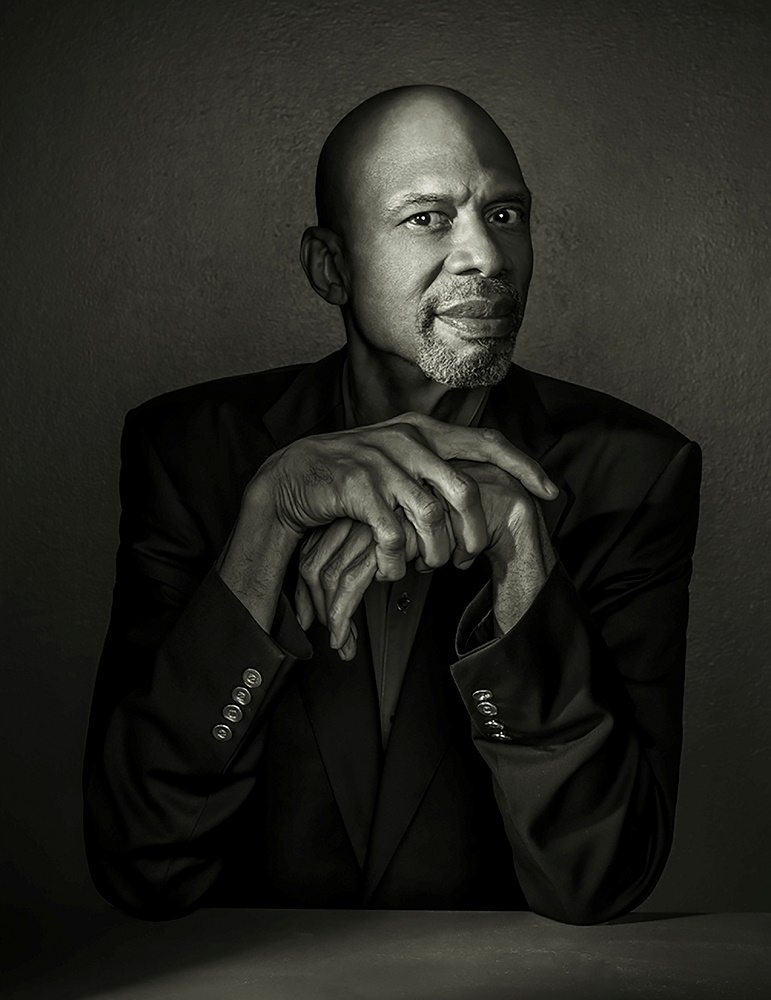 photo: Dan Winters/Iconomy
Legendary basketball star Kareem Abdul-Jabbar is also a journalist, cultural ambassador, philanthropist and author. His latest book, Writings on the Wall: Searching for a New Equality Beyond Black and White, is published by Liberty Street/Time Inc. Shelf Awareness spoke with him about this collection.

Cynicism steers public discourse, yet Kareem Abdul-Jabbar remains idealistic. "One of the things I love most about America is the idea that people of good will, but differing opinions, come together to rationally discuss issues." He has little respect for the doctrinaire: "Many times I have modified my opinion based on persuasive logic by a conservative writer."

To Abdul-Jabbar, people don't fit into easy boxes. "We always find a way to judge people as inferior or superior based on something so insignificant as appearance." But "Humans must constantly suppress their lizard brains that foster irrational discrimination in order to allow their rational brains to dominate."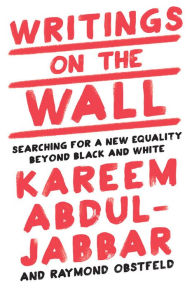 It is that rational, curious intellect that fuels his writing. He reads broadly, dropping references to sources as varied as The Matrix and the Journal of the American Medical Association; he quotes Nick Hornby as easily as he does Stevie Wonder. He reads not just Ta-Nehisi Coates's Between the World and Me (a "powerful presentation about being black in America"), but also Coates's reboot of the Marvel comic The Black Panther.

We asked which black, female, or minority writers he feels are underrated and deserving attention. "Warsan Shire's poetry collection Teaching My Mother How to Give Birth is one of the most dynamic and emotionally searing works about the effects of war and the violence against women." He also mentioned Issa Rae's The Misadventures of Awkward Black Girl, "a very funny yet poignant collection of essays about growing up as a shy black female with an excess of creativity and intelligence," and The Sisters Are Alright: Changing the Broken Narrative of Black Women in America by Tamara Winfrey Harris, which "deconstructs the popular myths and stereotypes about black women that inhibit their progress and make us overlook their enormous contributions." --Zak Nelson, writer and bookseller



In this Issue...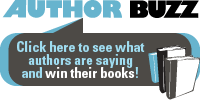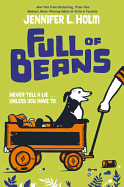 A ragtag posse of barefoot kids in Depression-era Florida's Key West takes center stage in Jennifer L. Holm's lively prequel to the Newbery Honor-winning Turtle in Paradise.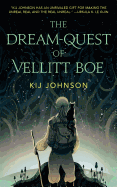 This fast-paced, otherworldly story with a strong female protagonist is perfect for fans of Lovecraft, LeGuin's Earthsea series and The Night Circus.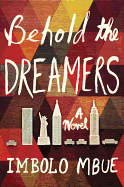 The lives of a struggling immigrant family and a wealthy Wall Street family intersect as they try to survive the economic collapse of 2008.
Review by Subjects:
Fiction ⋅ Mystery & Thriller ⋅ Science Fiction & Fantasy ⋅ Biography & Memoir ⋅ History ⋅ Sports ⋅ Children's & Young Adult ⋅ Reference & Writing

From Schuler Books & Music
Upcoming Events
08/31/2016 - 7:00PM
Join us for in the Chapbook Café for an adult coloring night. Bring your favorite coloring pages and supplies and get your art on. We will have limited supplies for people who have yet to set up their art kit.
Great Reads
Rediscover: Silence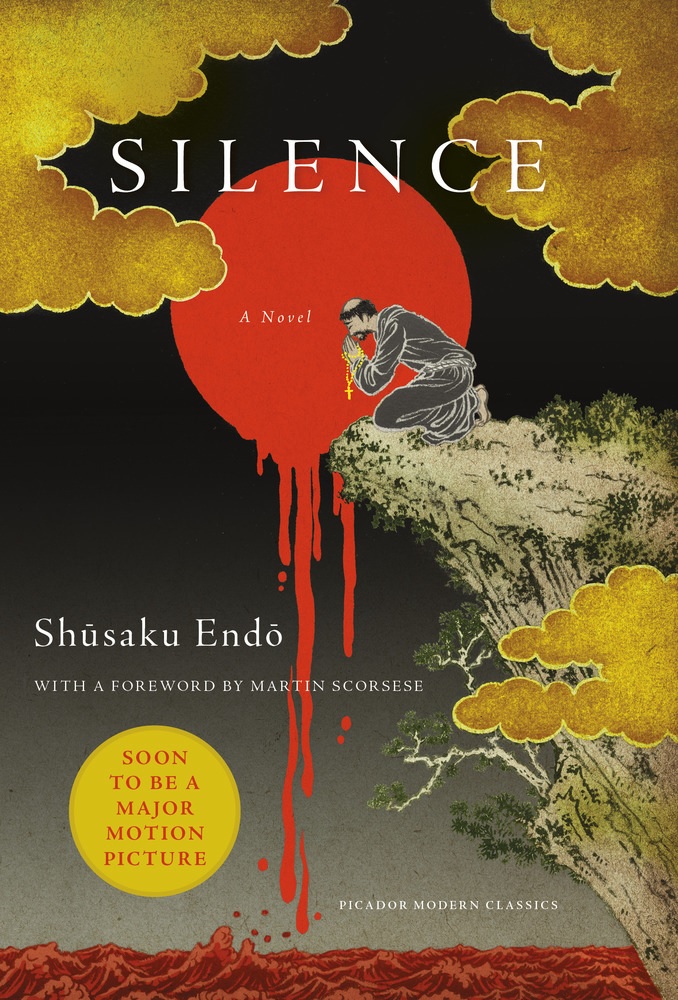 In 1639, two Portuguese priests, Sebastian Rodrigues and Francisco Garrpe, sneak into Japan. They have two goals: to continue Jesuit missionary work in a country where Christianity is violently repressed and to discover the fate of their mentor, Father Ferreira, who has reportedly apostatized by denouncing his faith under duress. Rodrigues and Garrpe arrive at a fishing village in Southern Japan, where a community of hidden Christians still practice their religion even after the Tokugawa Shogunate banned it. The Fathers hide in a hillside hut during the day, deliver sacraments in secret at night and subsist on what little food the starving villagers can spare. It is the first of many trials they endure in Silence, the landmark work of 20th-century Japanese literature by Shūsaku Endō.

Endō (1923-1996), himself a Roman Catholic, won multiple prestigious Japanese awards for his work and is considered among the greatest of Japan's postwar novelists. Silence (1966) is a multilayered tale of deeply personal religious turmoil. Rodrigues, throughout the many tribulations leading to the novel's morally ambiguous climax, grapples with his beliefs in ways mirroring the author's own struggle between his Christian faith and Japanese culture.

Adapting Silence into a film has been a passion project of director Martin Scorsese since the early '90s. In his foreword to a new edition published by Picador Modern Classics ($16, 9781250082244) last January, Scorsese says Silence has "given me a kind of sustenance that I have found in only a very few works of art." His adaptation, starring Andrew Garfield, Adam Driver and Liam Neeson, will be distributed by Paramount later this year. The Endō estate has retained all e-book rights to Silence, meaning Picador's re-release is available only in paperback. --Tobias Mutter
The Writer's Life
Imbolo Mbue: Different Kinds of Dreamers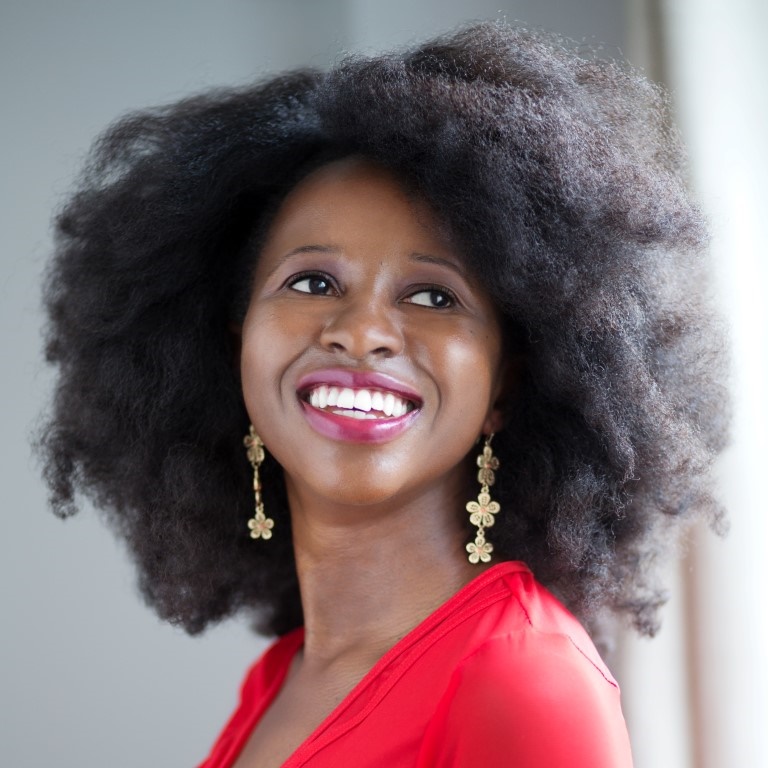 photo: Kiriko Sano
Imbolo Mbue is a native of Limbe, Cameroon, and holds a B.S. from Rutgers University and an M.A. from Columbia University. She's been a resident of the United States almost 20 years, and now lives in New York City. Behold the Dreamers (Random House), the story of a young Cameroonian family in New York, is her first novel. Our review is below.

What do you think the American dream means today, and do you think it's still a relevant concept?

I think the concept of the American Dream is still relevant because despite its flaws, America is a land of opportunities. All around us there are stories about immigrants who arrived here with very little and established a better life for themselves, a kind of life which was near impossible in their homelands.
That said, I question the accessibility of the American Dream. I don't believe the playing field is level and, as you can see in the Jongas' story, it is a long, arduous journey for many people--immigrants and citizens alike--to move out of poverty and live their dream lives in this country. And even when one is supposedly living the dream, like the Edwardses, it requires a lot of sacrifice to hold onto it. I think this is because the American Dream today is very much about material comforts and outwards symbols of success--a good job, a nice house, a nice car, fashionable clothes and accessories, yearly vacations, the latest technology--but striving for all this comes at a price and I believe that this novel, among many things, is about the prices we pay to see our dreams come true.

How much of Behold the Dreamers is drawn from your own experiences as an immigrant?

Like the Jongas, I am an immigrant from Limbe, Cameroon. And like them, I also lived in Harlem, and I've certainly had my share of poverty. I believe in the value of hard work and determination, like them, something I've found to be a common trait among immigrants. That, however, is where much of our similarities end--most of their story, and their experiences as immigrants, was based on stories told to me by other immigrants.

How did you research other immigrants' experiences?

Over the course of my time in America--I arrived in 1998--I've had opportunities to talk about life as an immigrant with dozens of my fellow immigrants. Some of them were friends, others were complete strangers I met in public places like bus stops and parks. Of course, at the times of these conversations I had no idea the seeds for this novel were being planted in me. It was only when I sat down to write that I realized that the story I was writing reflected numerous immigrant stories I'd been told over the years.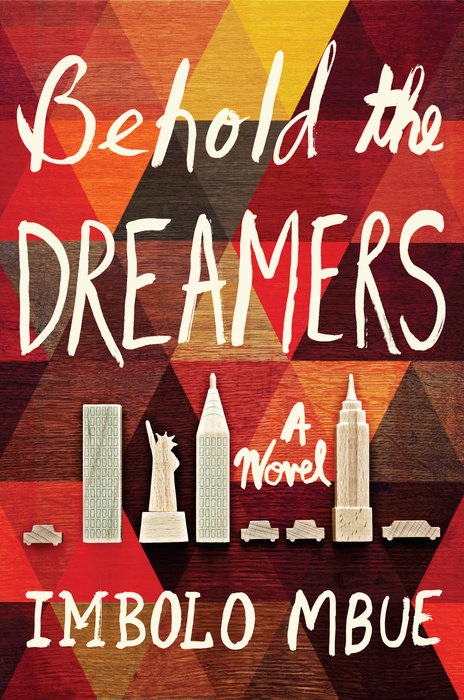 You add such depth to each character. To me, Neni is the heart of the story. What about you?

Thank you. I can completely understand why you think Neni is the heart of the story--she has agency and recognizes that merely being in America is an opportunity and thus she is determined to make the best of that opportunity.
For me, all four main characters--Jende, Neni, Clark and Cindy--are the heart of the story. I feel for each of them, and even though their choices and actions are sometimes not the wisest, I empathize with them because so often in life we do what we think is best in the moment, forgetting that there might be consequences down the road.

Neni considers extreme measures to keep her young son in the States when she may be unable to remain. Why does keeping him here feel so essential to her?

She thinks it's essential because like millions of parents all over the world, she wants her child to have the life she never had. Neni is a big believer in the American Dream, and even when obstacles stand in the way of her becoming a successful pharmacist with a house in the suburbs, she continues striving, because she believes her dreams will come true. And when it appears these dreams might not come true, she thinks about what she can do so that if she can't have a dream life, at least her child can. It might seem shocking what she considered, but I've heard stories of mothers who made even tougher choices so their child could live in America--for example, Central American mothers who've paid coyotes to cross the U.S.-Mexico border with their child even though they knew of the dangers involved in such a crossing.

Why did you choose to set the story during the Great Recession?

Well, at the time I got the inspiration to write the story, the effects of the Great Recession were still very fresh in New York City and thus I was interested in exploring how the recession had affected the lives of New Yorkers from different backgrounds. The story starts in the fall of 2007 when the country seemed pretty stable and we were watching the rise of Barack Obama, which I thought was apt, considering that both the Obamas and the Jongas were dreamers--different kinds of dreamers, but still dreamers.

The timeframe also allowed me to present the Great Recession from Jende and Neni's perspective, and being that Clark Edwards is employed at Lehman Brothers, it also allowed me to imagine what it might have been like for employees at Lehman Brothers in the days surrounding the collapse of the bank.

How did you develop a vision for the characteristics and lifestyle of the Clark family?

Thanks to having lived in New York City for many years, I've had opportunities to meet people who share similar characteristics with the Edwards. I can't say I've spent as much time around the likes of the Edwardses as I have around the likes of the Jongas, but the interactions I had with them (in addition to stories told to me by friends who have friends from such backgrounds, as well as stories I heard from people who work for them) allowed me to piece together their lifestyle and develop their characters.

What can we expect to see from you next?

Thank you for already looking forward! Writing Behold the Dreamers was a long, complex experience, so for now, I'm simply enjoying talking about it. --Jacki Fulwood
Book Reviews
Fiction

Random House, $28, hardcover, 400p., 9780812998481
Houghton Mifflin Harcourt, $26, hardcover, 416p., 9780544464056
Mystery & Thriller
Houghton Mifflin Harcourt, $24, hardcover, 272p., 9780544633377
Penguin Books, $16, paperback, 272p., 9780143129189
Minotaur Books, $28.99, hardcover, 400p., 9781250022134
Science Fiction & Fantasy

Tor, $14.99, paperback, 176p., 9780765391414
Biography & Memoir
Atria, $26, hardcover, 400p., 9781451676976
History
St. Martin's Press, $28.99, hardcover, 432p., 9781250065742
Sports
Simon & Schuster, $26, hardcover, 256p., 9781476772264
Children's & Young Adult

Random House, $16.99, hardcover, 208p., ages 8-12, 9780553510362
Graphix/Scholastic, $9.99, hardcover, 240p., ages 7-up, 9780545581608
Reference & Writing
Bloomsbury USA, $26, hardcover, 288p., 9781632863058
--- SPECIAL ADVERTORIAL OFFERINGS ---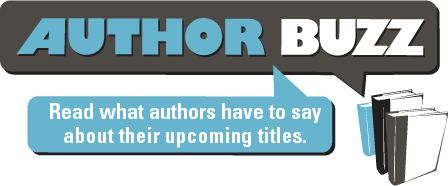 Dear Reader,

Magic and mayhem are all part of UNRAVELED, the latest book in my Elemental Assassin urban fantasy series.

UNRAVELED focuses on Gin Blanco, the assassin the Spider. Gin and her friends are visiting an Old West theme park, but their holiday turns dangerous, and it's up to Gin to save the day. Good thing this assassin brought plenty of knives to the gunfight.

Enter to win at jennifer@jenniferestep.com.


Happy reading!

New York Times bestselling author Jennifer Estep




Publisher: Pocket Books

Pub Date: 08/30/2016

ISBN:9781501142215

List Price: $7.99
Dear Reader,

I'm so excited for Easy For Keeps! This story is a part of my Boudreaux Series, featuring Adam, a womanizing bar owner and Sarah, a single mom and social worker. Sparks fly between these two fiercely independent characters from page one, when Sarah and her daughter knock Adam off of his feet and make him change his mind about settling down and happily ever after.

Returning to New Orleans and the characters of the Boudreaux Series is always a treat for me. The city is rich in history and flavor, making it the perfect setting for any love story. I hope you enjoy watching Sarah and Adam fall in love!

~Kristen Proby

http://www.1001darknights.com/2016-books/kristen-proby-easy-for-keeps/

Please write to 1001DarkNights@gmail.com to win one of five copies.

Buy on Kobo: https://store.kobobooks.com/en-us/ebook/easy-for-keeps-a-boudreaux-novella




Publisher: Evil Eye Concepts, Inc

Pub Date: 05/24/2016

ISBN:9781942299134

List Price: $2.99
Dear Reader,

Imagine a century-old house, the walls full of secrets. ROOT, PETAL, THORN is a braided story about five women who inhabit this same historic home across the decades.

After her husband's death, young mother Ivy Baygren continues to renovate her beloved bungalow - alone. As she uncovers clues left by occupants past, from a half-embroidered sampler to buried wine bottles, Ivy learns that every story holds some sadness, but hope blossoms.



Email ella@uslms.com to win one of five signed copies!




Publisher: Kensington

Pub Date: 08/30/2016

ISBN:9781496705624

List Price: $15.00
Dear Reader,

In RUSHING IN, I wrote a troubled young woman who can't escape her past. Accepting unconditional love is difficult for her, particularly from the man who broke her heart years before.

RUSHING IN is a sexy and emotional rollercoaster and an ode to my belief in second chances—in life and love.

To win one of five copies, write writerlexiryan@gmail.com with the subject line "RUSHING IN giveaway!"

Lexi Ryan




Publisher: Ever After, LLC

Pub Date: 08/30/2016

ISBN:9781940832029

List Price: $3.99